Fighting to End Human Trafficking
ICT SOS is a project-based organization that acts as a liaison between specific local professional groups who work with trafficked youth and adults, and the Wichita volunteers who seek ways to be involved in finding solutions to fight sex trafficking.
Create real and lasting change in Wichita through partnerships with local professional organizations, educating the community, and raising awareness of the issues of human trafficking in Wichita.
The ultimate goal is to end domestic child sex trafficking in Wichita.
Works with state legislators to change human trafficking laws.
Recruits volunteers and donors for local agencies that work with at-risk youth.
Creates awareness and educates the community on the issue of sex trafficking (what to look for and how to report.)
Is working with local organizations to create both short-term emergency shelter and long-term housing and rehabilitation options for human trafficking survivors.
Is committed to staying local. All funds donated go towards local organizations and local causes.
Fighting Against Human Trafficking
ICT SOS is a grassroots non-profit, founded in Wichita, whose mission is to connect the organizations who work directly with victims of human trafficking with members of the community who are compelled to help. Through this link, our community has an outlet to donate items, raise awareness of the sex trafficking issue and educate our children about safety. Contact us today to learn how to help. Or check out our get involved page to find out how to help the victims of sex trafficking.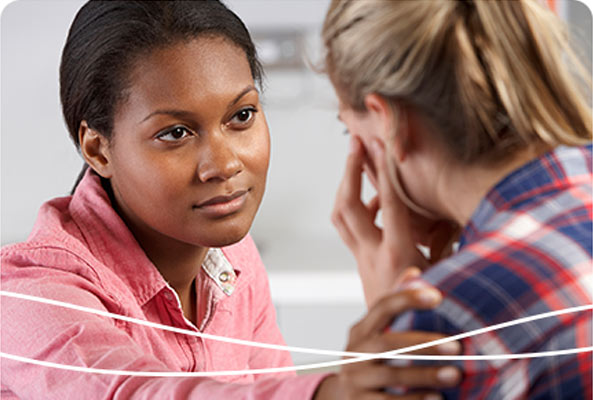 We invite you to help create real and lasting change in our city!