ICT SOS is completely donor-funded in our fight against human trafficking and your support is so appreciated! Together, we can make a huge difference in our city!
You Can Make a One Time Donation or Set Up a Recurring Monthly Gift
Sign up for RoundUp giving and give a little each time you spend! Enroll in Donate Your Change and your purchase will be rounded up to the nearest dollar and the extra change is donated to ICT SOS! You can set your daily limit and choose which debit or credit cards to use through the secure site.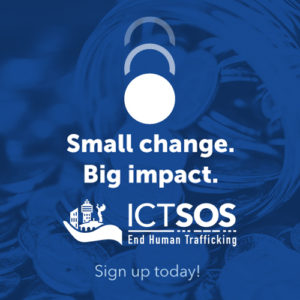 Fresh Start Bags
We are currently collecting items to assemble "Fresh Start" bags for several of our partners. If you would like to create a bag or donate some of the items needed, you can download a list.
These bags have clothing, hygiene items, a journal or comfort item and a gift card for a meal in them. These will be given to youth in crisis as a small way to start the healing process and remind them they are cared about by our community!
For a current list, click here!
Email info@ictsos.org to schedule a drop off or to make arrangements for pick-up if needed.
Looking for ways to help our partner organizations directly? Here are current needs from our partner agencies for both material supplies and volunteer opportunities!
Fighting Against Human Trafficking
ICT SOS is a grassroots non-profit, founded in Wichita. Our mission is to connect the organizations who work directly with victims of human trafficking with members of the community who are compelled to help. Through this link, our community has an outlet to donate items, raise awareness of the human trafficking issue and educate our children about safety. Contact us today to learn how to help. Or check out our get involved page to find out how to help the victims of sex trafficking.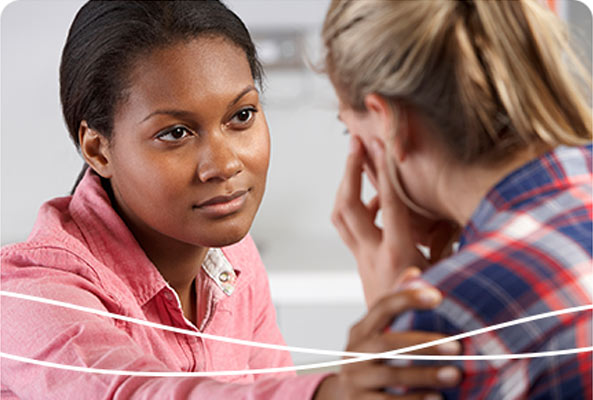 We invite you to help create real and lasting change in our city!