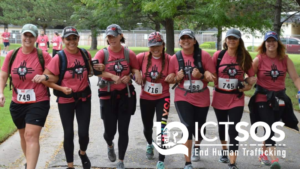 This year's Race 4 Freedom 5K will benefit ICT SOS! This has been the plan for the 10th annual Race since the beginning. We're excited to reinvest in the work of ICT SOS with this year's event. We ARE planning an IN-PERSON event! We may have some changes and contingencies in place but we want to see you all at the start line again! Mark your calendars for September 11, 2021. Registration is OPEN!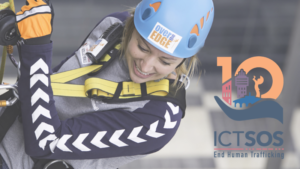 ICT SOS is going OVER THE EDGE!  Mark your calendars for September 24 & 25! Participants will create their own fundraising pages and encourage others to help them meet their goal. Those who do will get a chance to rappel down the Ambassador Hotel. Or- raise the funds to send someone else Over the Edge!
Registration is now OPEN!