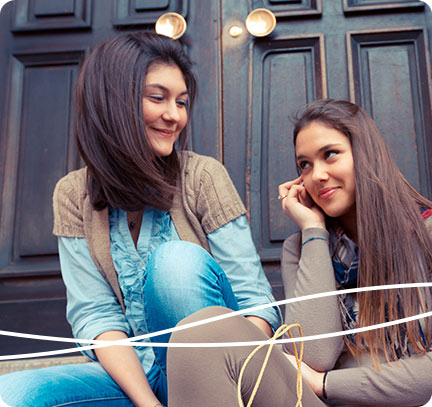 ICT SOS, in partnership with FAIR Girls is very proud to announce we are now offering the "Tell Your Friends" curriculum for middle and high school aged students in Wichita and the surrounding area. ICT SOS is now a trained, licensed partner of FAIR Girls.
"Tell Your Friends" is a four-module, multimedia prevention education curriculum taught in public middle and high school classrooms, after-school programs, youth shelters and group homes.
This curriculum educates high-risk girls and boys about their rights and resources in the classroom, and both empowers and motivates students with the knowledge, communication skills, and community resources to keep themselves safe from exploitation and human trafficking and to become peer educators who will "tell their friends," families, and communities how to do the same.
Using video, drawing, and song, the curriculum is an interactive age-appropriate curriculum that defines what human trafficking is, identifies risk factors teen girls and boys face toward human trafficking, talks about healthy and unhealthy relationships, draws links between intimate partner violence and sex trafficking, and provides a citywide resource guide to students. The curriculum is presented in a fun and interactive way that sparks healthy debates and allows vulnerable teens to learn where they can get help.
If you would like more information about Tell Your Friends or would like to request our team to work with your youth group, group home or classroom, please fill out the form below and we will contact you to schedule.
Fighting Against Human Trafficking
ICT SOS is a grassroots non-profit, founded in Wichita, whose mission is to connect the organizations who work directly with victims of human trafficking with members of the community who are compelled to help. Through this link, our community has an outlet to donate items, raise awareness of the sex trafficking issue and educate our children about safety. Contact us today to learn how to help. Or check out our get involved page to find out how to help the victims of sex trafficking.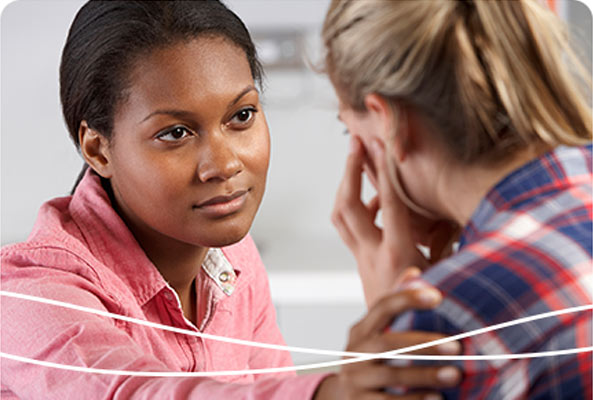 We invite you to help create real and lasting change in our city!