Why Wichita?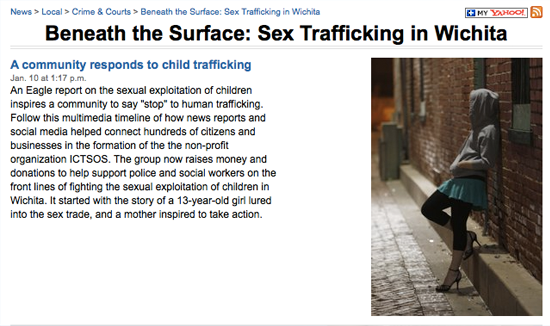 "Wichita sits near the crossroads of the nation's sex-trafficking highway.

'The pimps have routes they travel… and they include I-35 and I-70,' – police Officer Kent Bauman of the Wichita-Sedgwick County Exploited and Missing Child Unit.

Police have documented known pimps recruiting girls as young as 12 from Wichita and selling them for sex across the nation, Bauman said.
Full Wichita Eagle article here.
In The Media
Nieman Reports (Harvard University)
Wichita Eagle
KPTS TV "Impact"
KAKE TV "This Week in Kansas"
Halogen TV
KWCH TV
KFDI Radio
Project Videos